Office 2.0 - The Cubicle of the Future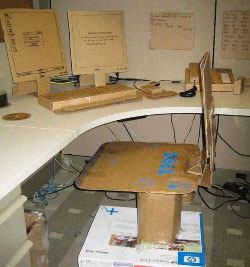 The Under the Radar blog gives us a sneak peak at the new more eco-friendly office. No more plastics. No more mercury-filled monitors. Everything dissolves nice and easy in the rain.
To caption this photo and get a shot at a free ticket to the next Under the Radar event, drop by the Caption This! Contest at Under the Radar.