Caption this Photo for a Free Ticket to Under The Radar
There are basically three types of tech conferences I attend every year. There are conferences where the actual event isn't particularly exciting, but the people at the event make it worth being there. There are conferences where the content is good because it's compressing a bunch of information into a short amount of time. And there are the conferences where you can't decide whether to participate or sneak out into the hall because there's too much great stuff happening everywhere.
Under the Radar is one of the few conferences falling in that last category. They hand pick relatively unknown companies with great products and give the companies a chance to present their product to a room full of dealmakers looking for upcoming competition, potential investments and future partnership opportunities. The people in attendance are often as interesting as the companies making presentations. I'm a little biased this time around because I was part of the selection committee (Chris has the full list) , but I think there's some great stuff to see on June 28.
As part of the selection committee, I'm authorized to help you save $100 on the price of admission to Under the Radar at the Microsoft Mountain View campus on 28 June 2007. All you need to do is click the coupon below:

One lucky individual can join me at Under the Radar for FREE by providing the best caption for the photo below. I'm sweetening the pot by throwing in a free copy of Office 2007 Ultimate to go along with the ticket to Under the Radar. The copy of Office 2007 Ulitimate will be hand delivered to you at the event.
Caption This Photo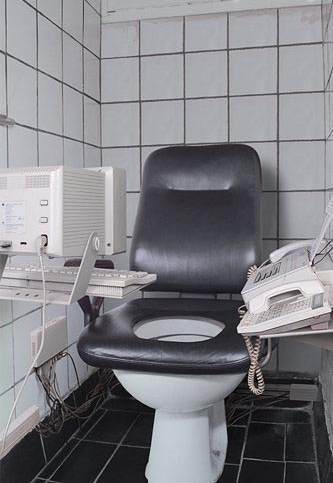 The deadline for entries is Friday 8 June 2007. I'm the sole judge of the best caption. The final decision of who has the best entry will be determined by me. Winner will be announced on Saturday 9 June 2007. Please submit your caption in the comments below.