Converting DVD to Pocket PC WMV Part 3
Converting from AVI to WMV
When FlasKMPEG is done, playback the file in Windows Media Player to make sure the audio and video look and sound okay.
Launch Windows Media Encoder
Start > All Programs > Windows Media > Windows Media Encoder
Choose Custom session from the wizard options.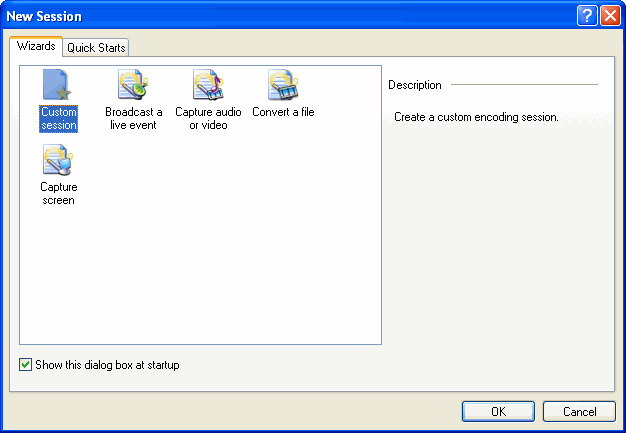 Click File button in the Source From: options and browse to the location where you had FlasK output the AVI file.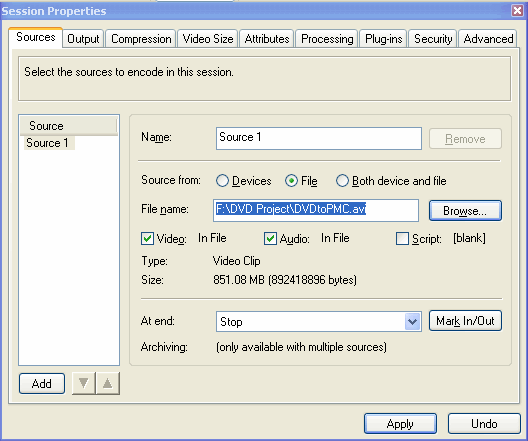 On the Output tab, uncheck the box next to Pull from encoder and check the box next to Encode to file. Choose a location and name for the output file.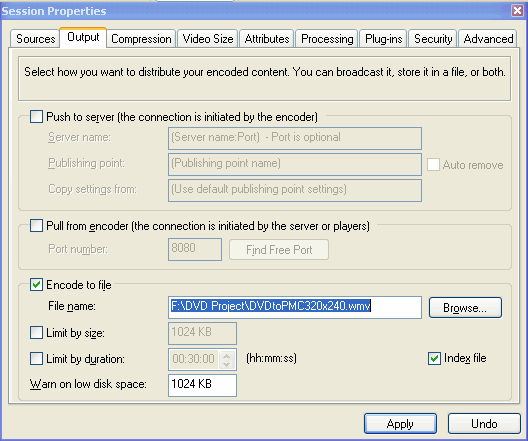 On the Compression tab, click the Edit button.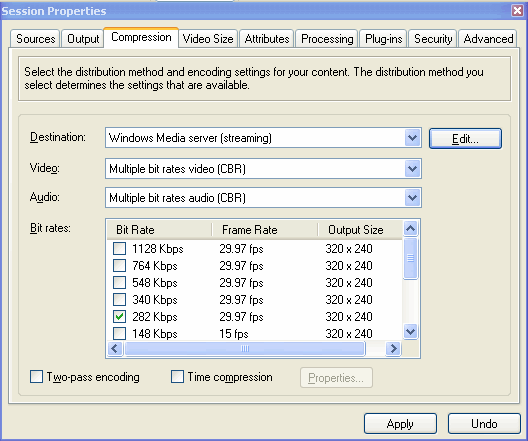 Click Import and browse to the location of the profile you created, then click OK.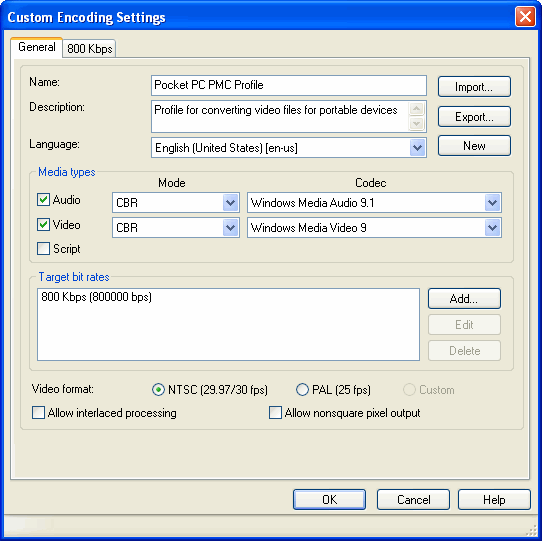 Check the box next to Two-pass encoding for optimal output. Encoder uses the first pass to examine the file and the second pass to actually encode it, allowing it to create the best possible output.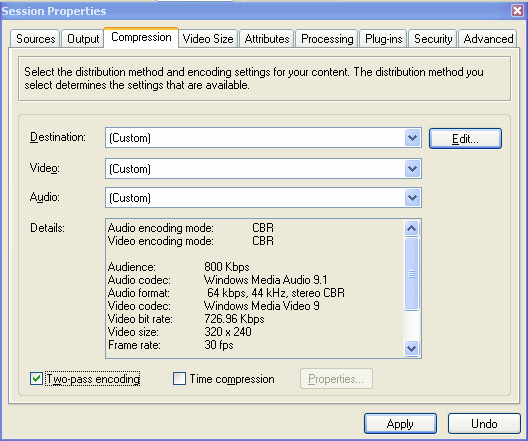 At this point, you can optionally click the Attributes tab to enter Title, Author, Copyright, Rating, and Description info about your video, or you can simply click Vobtowmv15.gif to get the encode process rolling.
When Windows Media Encoder is finished, your video file is ready for transfer to a SD or Compact Flash card for Pocket PC devices or to sync to your Portable Media Center.