Combine Videos from Two or More DVDs into One DVD
"I am a choreographer. I have videos of different dances I've made on two different DVDs. I want to make one DVD from these two. I also need the DVD to be able to be read by Mac, PC, and tabletop DVD player. I just bought a Dell Studio Laptop that came with Windows Movie Maker and Windows DVD Maker. Can you recommend a program that can extract the DVD files for me and then help me burn cross-platform DVDs?"
Windows DVD Maker can burn a DVD that will play on Mac, PC and set top DVD players. Unfortunately, Windows Movie Maker isn't a very good solution for combining videos from multiple DVDs with any kind of ease. I typically recommend using Roxio Creator to rip video clips from each of the DVDs and then recombine them. Here's how to do it: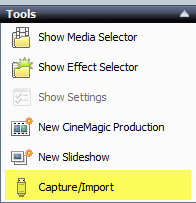 The first thing you need to do is Download Roxio Creator. Place the DVD you want to extract video from in your computer's DVD drive. In the video editing portion of Roxio Creator, click on Capture/Import.
Here is how to import video clips from your DVDs in a few simple steps.
1) Choose your DVD drive as the capture/import source
2) Select either specific chapters or the movie you want to capture from the DVD
3) Choose a video import setting (I recommend sticking with the MPEG default, which is compatible with the video on your DVD).
4) Choose a place to your hard drive to save the files.
5) Click Import Now to start importing video from the DVD.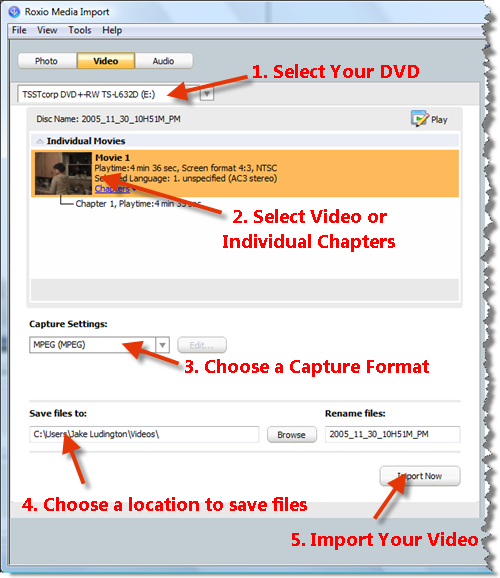 Depending on how much footage you're importing from the disk, you may have to wait anywhere from about 60 seconds to several minutes.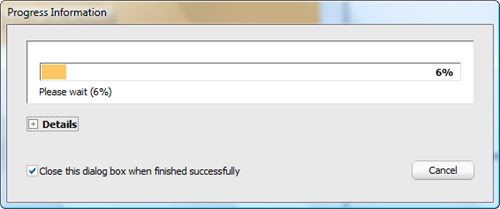 After you finish importing the video from the first DVD, import the clips you want to use from the second DVD repeating the steps above. When you finish importing all the video you need, add the clips to the video editing timeline and export the whole project as a DVD.